How We Offer
Geomatec's high-performance thin-film technology can support your product's manufacture
Geomatec can handle all steps of the process, from small lots to mass production, in order to meet your needs. That includes outsourcing of thin-film manufacturing, sale of Geomatec products, technical consulting, and technology licensing.
If you are in need of reliable, high-performance thin films, Geomatec is your answer.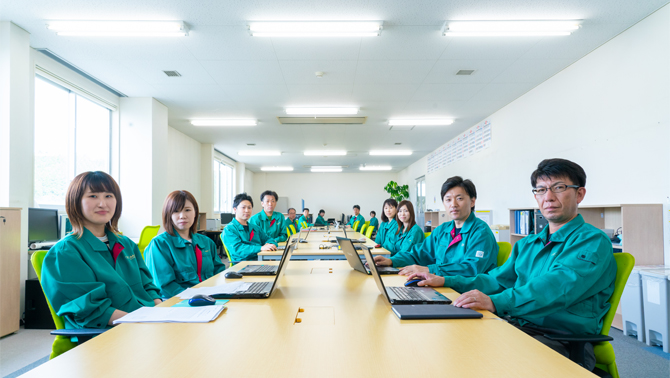 Basic Process from Contact us to Delivery
When outsourcing of thin-film manufacturing to Geomatec or receiving delivery of Geomatec brand products, we offer our products and solutions as follows.
Step

1

Contact Us

Step

2

Discovery & Technical meetings

Step

3

Estimates

Step

4

Prototypes & Samples

Step

5

Thin-film manufacturing (procurement, coating and post process)

Step

6

Quality Inspection & Shipping Preparation

Step

7

Delivery
We accept consultation for flexible contractual options beyond what's stated above, such as in-house consultation at the customer's own factories.
Examples
Since certain steps of the process may vary, depending on the variety of products and solutions required, we have provided examples of specific cases.
Inquiries & Requests for Materials
To all who wish to manufacture high-quality, high-performance thin films
Feel free to contact us regarding:
Technical licensing and technical consulting for thin-film technology
Outsourcing thin-film coating only
Outsourcing thin-film coating, including pre and post processes
Purchase of Geomatec products
Information on other Geomatec thin-film technologies
Contact Us
Our High-Performance Thin Films