Research and Development

Thin-film material R
&

D and Thin-film formation Technology Innovation. Bringing value to the world.

The functions of thin films are defined by the features of their materials, as well as the skill and know how of the technicians handling them. Geomatec has achieved many breakthroughs, not only in thin-film coating technology, but also in thin-film R&D, helping upturn conventional wisdom about what is possible.

We will continue to contribute to social development by working on R&D for new thin-film materials and thin-film formation technology and creating products, services and technologies with a high degree of added value to keep up with the changing times and meet a wide range of needs. Through our R&D framework that includes partnerships with universities, research institutes and businesses, we are helping our customers create the products of the future.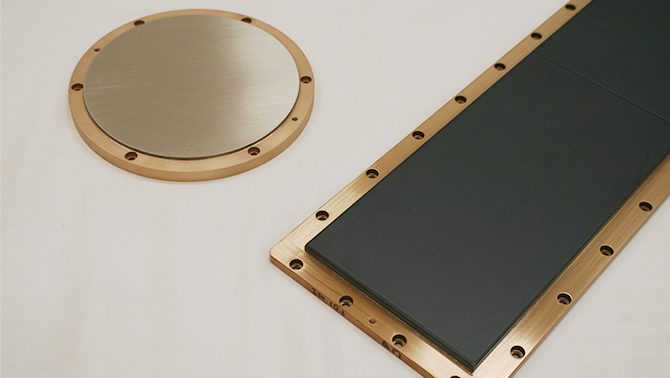 Material Research for High-Resistance Transparent Conductive Films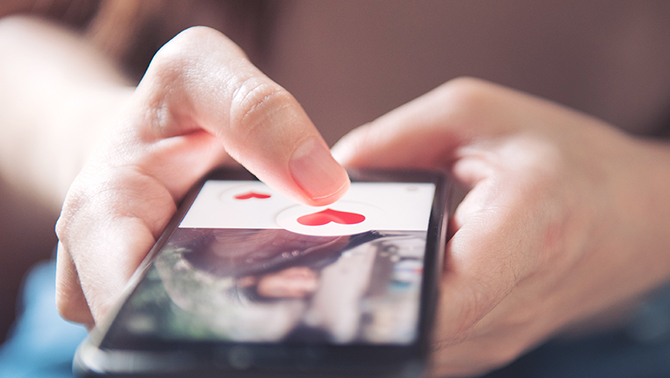 Achievement that opened the door to realizing transparent conductive films with superior resistance and high durability
Background and challenges for R&D
The in-cell liquid crystal touch screen displays that contribute to slimmer touch screen displays for smart phones and similar devices present a need for high-resistance transparent conductive films, in order to achieve normal touch function.
However, traditional transparent conductive films are known for low resistance levels. In order to realize in-cell liquid crystal touch screen displays, revolutionary new technology that exceeded the conventional wisdom of the past was necessary.
Geomatec's approach
As a leader in the field of transparent conductive films and ITO films, Geomatec maintains the use of ITO (Indium tin oxide) as a main component, while also combining a number of different materials many to identify a mix that is optimum for high resistance. We have also succeeded in developing unique transparent conductive film materials that were formed using sputtering.
While achieving high-resistance transparent conductive films with values greater than 1kΩ/sq, something once thought impossible, the use of sputtering requires no organic matter, making it possible to address previous issues with the wet coating method, a technique for increasing resistance that involved applying paint and was not wholly reliable in terms of hardness and heat resistance.
*Patent acquired
Technological contributions & Future development
The high resistance values and high reliability achieved by Geomatec's transparent conductive film materials provided the in-cell liquid crystal touch screen displays for smart phones with stable performance, while expectations are high that our anti-snow transparent heaters for small cameras will enable new applications that once proved difficult.
Geomatec will continue pushing the breakthroughs that lead to ever increasing value in the thin-film industry.
Related products & solutions
Development of Metal Electrode Films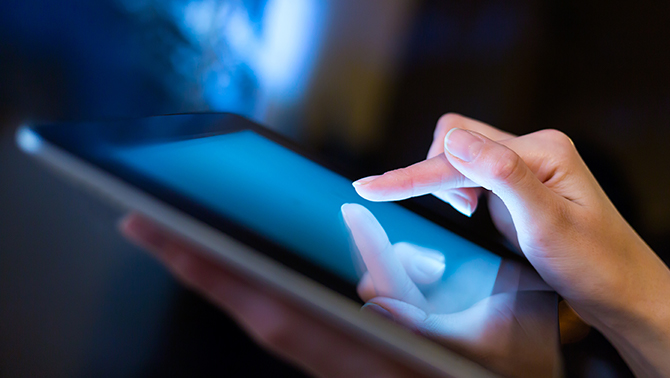 Black metal electrode films prevent unnecessary reflection and make touch panel displays more natural and more beautiful
R&D background & Issues
Touch screen display devices are valuable not only for the ease of use provided by the precise detection abilities of their touch sensors but also improve with each generation, helping meet the requirements for more beautiful video experiences as image technology moves from 4K to 8K.
However, when silver metals with high reflectance are used for the electrode wiring that enables high-precision detection, light from external sources that reaches the display is also reflected, leaving a negative impact on image quality.
To achieve more beautiful image experiences, it was necessary to suppress the glare from the electric wiring as much as possible.
Geomatec's approach
To prevent the unnecessary reflection of light from touch sensor wiring, Geomatec developed metal electrode film materials with a black color that were still capable of conducting electricity. By making the metal wiring used for touch screen parts black, we succeeded in reducing unnecessary glare. By also placing the wiring along the patterns of the black portions (black matrix) of the color filters used in liquid crystal and organic EL (OLED) displays, the wiring itself becomes difficult to see and contributes to the dual benefits of beautiful images and comfortable touch control.
To achieve these new thin-film materials required not only vast experience with touch screen display devices, but also experience with the manufacture of black matrixes and knowledge of the patterning (photo-lithography) required for electrode wiring.
*Patent acquired
Technological contributions & future development
The black metal electrode films created by Geomatec are used in the touch screen displays for smart phones and tablet devices the world over. The black color suppresses reflection of light and leads to a more beautiful image experience.
Geomatec will continue to pursue technology, like the black electrodes, that reduces unnecessary reflections, while also utilizing the invisible transparent technology developed through our work with transparent conductive films and ITO films to contribute to the evolution of light-manipulating machines like video devices and optical sensors.
Related products & solutions
Inquiries & Requests for Materials
To all who wish to manufacture high-quality, high-performance thin films
Feel free to contact us regarding:
Technical licensing and technical consulting for thin-film technology
Outsourcing thin-film coating only
Outsourcing thin-film coating, including pre and post processes
Purchase of Geomatec products
Information on other Geomatec thin-film technologies
Contact Us