Railway, Aviation & Marine
Supporting safe traffic flow and operation
Utilizing thin-film technology to support orderly traffic and safe operation of railway, aviation, and marine vessels
Not a day goes by on the planet earth without the movement of vehicles across land, sky, and sea. When considering the safe daily operation of railway, aviation and marine vehicles, Geomatec's high-performance thin films are an effective way to ensure the easy visibility of meters, gauges, display devices, traffic signals, and indicator lights.
For example, since beginning manufacture of transparent heaters in 1960, to prevent clouding of submarine periscopes, Geomatec has continued providing transparent heaters for contemporary use on railway windows and signal indicators. In addition, we also have abundant knowledge of high-performance thin-film technology that can improve the visibility of instruments and display devices.
Railroad
Electric train & Railroad car windows
Creating windows that guard against the snow and won't break when struck by icicles
Polycarbonate window material has made it possible to create windows that will not shatter, even when struck by stones or icicles. Their durability has seen them adopted for the window panes that surround the driver's seat on railroad cars. However, since polycarbonate has a greater specific heat than glass, its vulnerability to snowfall when used in snowy regions has been an issue. By applying Geomatec's transparent heaters to polycarbonate window panes, it is possible to secure clear visibility for train cars, even when traveling through snowy regions. This contributes to safe operation of electric and railroad trains.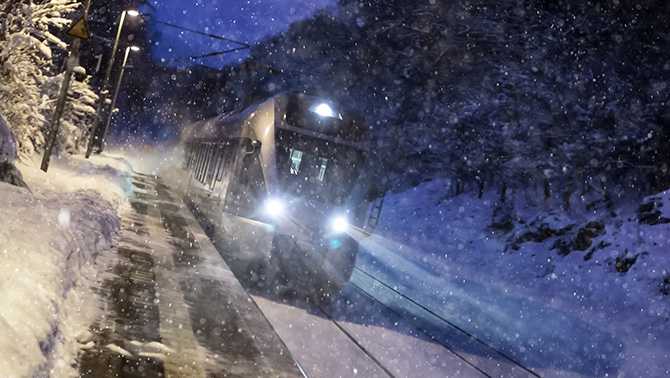 Related Products & Solutions
Railroad signal indicators & Lamps
Prevent snow from accumulating on signal indicators, preserving safe flow of traffic in snowy regions
During winter in snowy regions, obstruction of signal indicators and display lamps due to snow and frost can make it difficult so see the color of blinking signal lights, interfering with normal operation. As adoption of LED lamps increases, issues with accumulation of frost and snow on the lamps have proved a challenge, due to the fact that they generate less heat than traditional filament lamps.
By applying Geomatec's transparent heaters to signal indicators and lamps, it is possible to prevent accumulation of snowfall and frost, contributing to orderly railroad traffic and safe operation.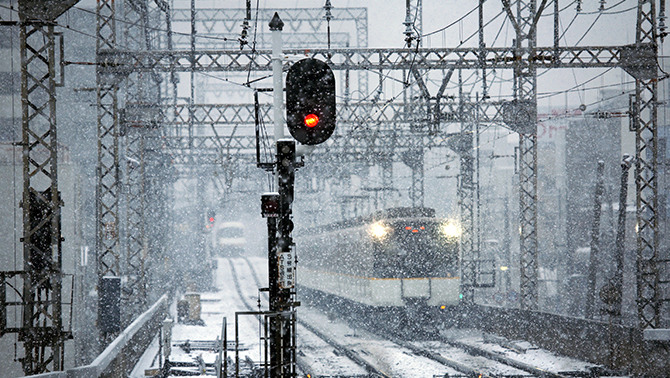 Related Products & Solutions
Aviation
Cover panels for aircraft instruments & Displays
Preserve visibility of display devices and maintain normal instrument a operation to ensure a safe and stress-free flight
Airplanes and helicopters have a wide variety of instruments and display devices. In this field, too, where digitization of display devices has progressed, Geomatec's cover panels (protective covers for display devices) and anti-reflective coatings, thin films that prevent unnecessary reflections and ensure high visibility, have played a key role.
In addition, by applying electro-magnetic wave shields, it is possible to protect meters, gauges or computers from the negative effects of the electromagnetic waves that emanate from digital display devices.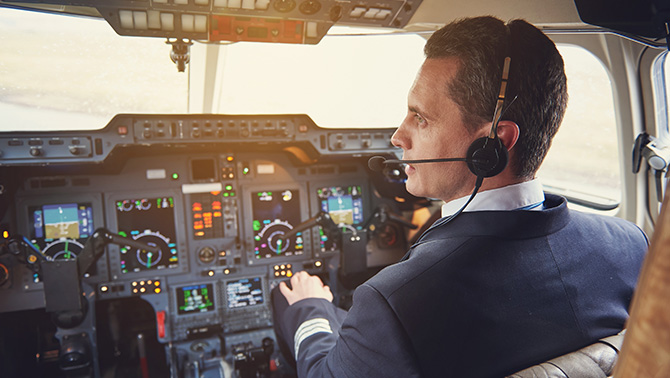 Related Products & Solutions
Marine
Instruments & Displays aboard marine vessels
Maintaining visibility and durability amid harsh environmental conditions, such as exposure to strong sunlight and seawater
In keeping with the modernization of the shipping industry, active use of IT skills to support safe seagoing has increased, leading to digitization of navigation charts, radar displays, fish detectors, and other instruments that communicate information about the position, direction, and speed of marine vessels. On the other hand, the harsh environment at sea, which includes exposure to the hot sun and seawater, has made durability a lingering issue.
With Geomatec's protective cover panels for display devices, it is possible to apply water and oil repellent coatings to guard from seawater and anti-reflective coatings that prevent glare and improve visibility, thus ensuring durability and easy instrument reading under harsh conditions at sea. Displays with high visibility lessen the burden required to steer the vessel and contribute to other functions, such as fish detection.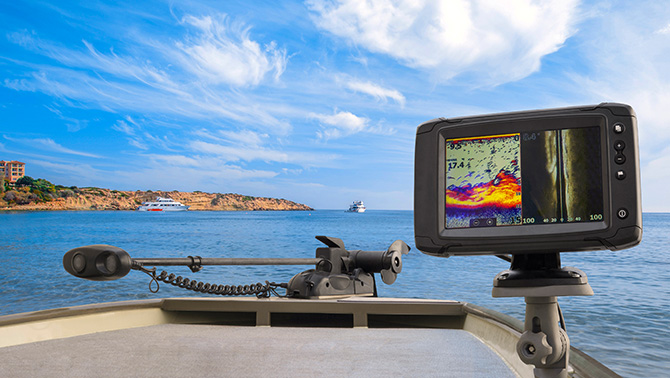 Related Products & Solutions
There are even more uses for thin-film technology, beyond the above
Unpublished and undisclosed information exists beyond the above. Uses for Geomatec's thin-film technology continue to expand.
In order to realize your ideas, please feel free to contact us for advice.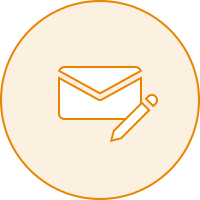 Contact Us