Company Philosophy & Vision
Company Philosophy
Building a brighter and more fulfilling future through the combined powers of the earth, humankind, and technology
The name GEOMATEC is imbued with our desire to "build a brighter and more fulfilling future through the combined powers of the earth (GEO), humankind (MA), and technology (TEC)". It is the basis of our company philosophy.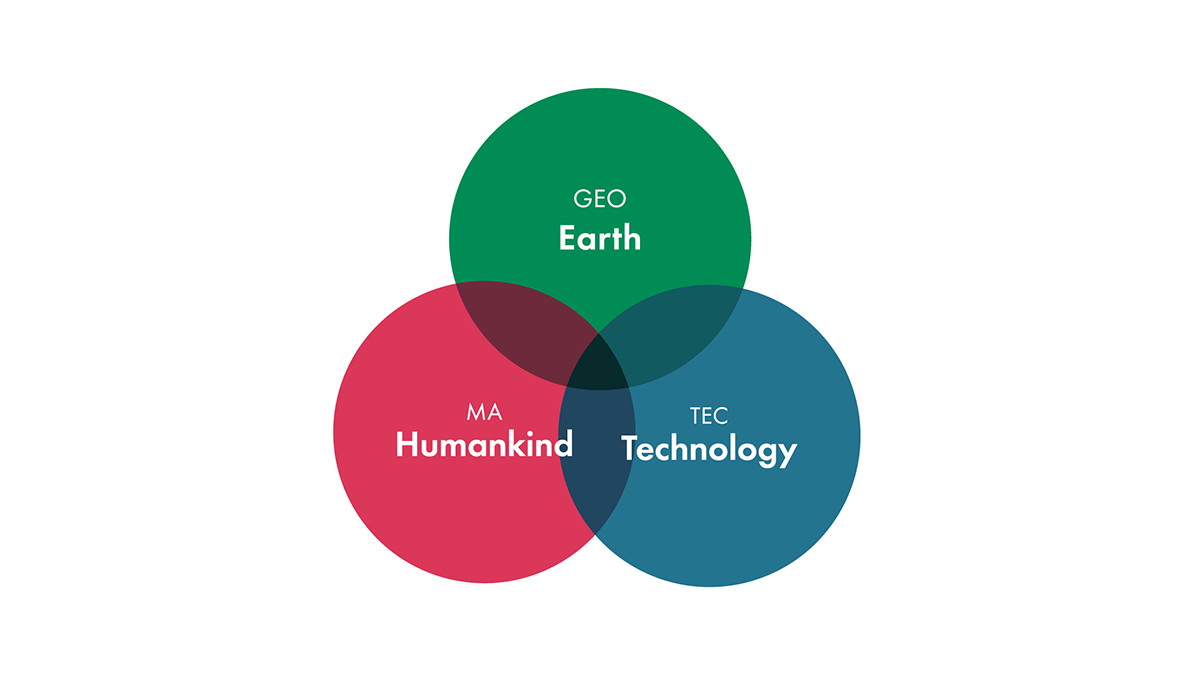 Vision
Contributing to the development of manufacturing technology in order to fulfill our professional mission of providing high-value thin film and processing technology to customers
Since our founding in 1953, the professionals at Geomatec have devoted ourselves to the study of thin film technology. In order to provide the highest value to our customers, we have contributed to the further development of many varieties of manufacturing technology.
Behavioral Guidelines
As the principles of our company philosophy,
1.

we will conduct robust corporate activity with respect for the profits of all stakeholders,

2.

contribute to society by providing products and services that encourage technological development,

3.

and as responsible corporate citizens, we will contribute to the realization of an ideal natural environment and social development