Medical & Healthcare
Research and development that supports the continued evolution of peoples' health
Thin-film technology contributes to solutions and continued evolution for the medical & healthcare fields
With the progress of medical and healthcare, as well as the rising consciousness of health among people, we have, on one hand, come to expect more from our medical and healthcare services, while on the other hand, we are forced to confront the challenges posed by a shortage of healthcare workers and an increasingly aging population.
Geomatec's high-performance thin-film technology supports the medical and healthcare fields. For example, the ability of thin films to protect from moisture and acidity enables stable storage of medical products, while sensor types with thin-film technology applied can lessen the burden of monitoring on health care workers and contribute to greater data utilization at research sites. Through these applications, we hope to encourage the continued evolution of the intelligent medical care and healthcare age.
Medical & Healthcare
Self detection kit
Self detection kits that are useful for in-house medical and healthcare
The self detection kit that conveniently fits into the palm of your hand can measure levels of things like blood glucose or uric acid from very small amounts of blood and urine, enabling self-checkups from home that can monitor the progression of symptoms or overall health. This will prove useful for in-house treatment and healthcare.
By providing the metal electrode films used for self detection kits that employ the electrochemical measurement method, Geomatec has contributed to home medical and healthcare.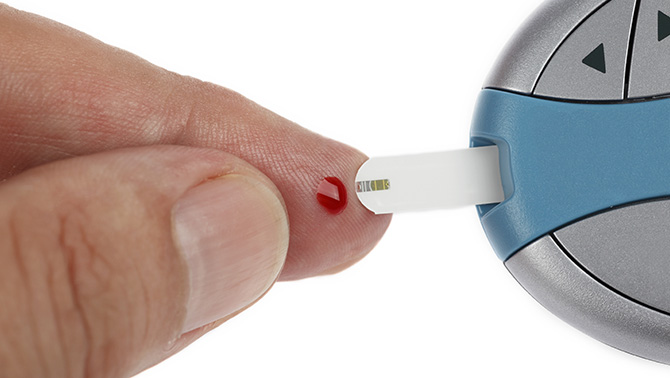 Related Products & Solutions
IV bag fluid level sensors
To grasp the progress of IV treatment from remote locations
When Geomatec's capacitive proximity sensor technology is applied to IV bags and water-level sensors, it is possible to measure depletion of infusion levels as changes in capacity. By enabling the monitoring of measured data from a distant location, we have reduced the burden on medical care and healthcare providers.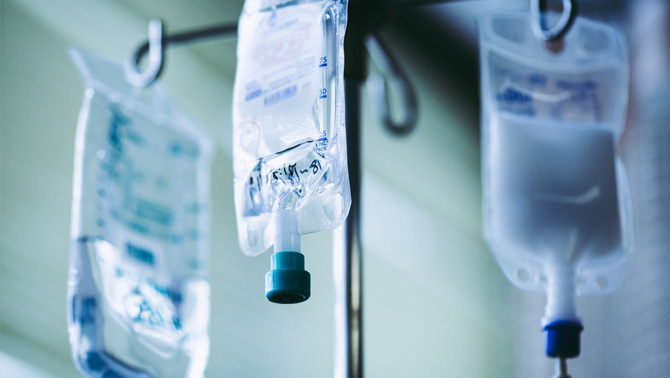 Related Products & Solutions
Experiments & Research
Petri dishes & Glass slides for experiments
Thin-film technology that is transparent yet conductive for experiments and observation
By applying Geomatec's transparent conductive films and ITO films to petri dishes or glass slides, it is possible to observe the specimen as it is subjected to electric stimulation and detect the electric signals that emerge, all while also generating and insulating heat.
Geomatec's specialized thin-film technology is transparent yet conductive, enabling measurement of the specimen's electrochemical changes and contributing to experiments with cell cultures via electric stimulus and increased temperatures.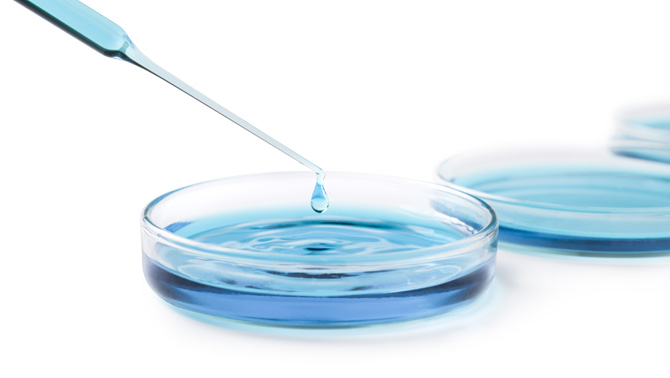 Related Products & Solutions
Temperature control & Monitoring during experiments
Our extremely thin, highly heat-resistant temperature sensors can be used in a variety of experiments
Thin thermocouples, which are temperature sensors with thin-film technology applied, are extremely thin, meaning fewer gaps from unevenness and a better response to rising and falling temperatures, which contributes to the measurement of temperature shifts at many stages during experiments.
For example, it becomes possible to control temperatures while heating and insulating specimens, or to measure temperatures in real time as chemical reactions occur. We hope you will utilize them in experiments that require temperature information.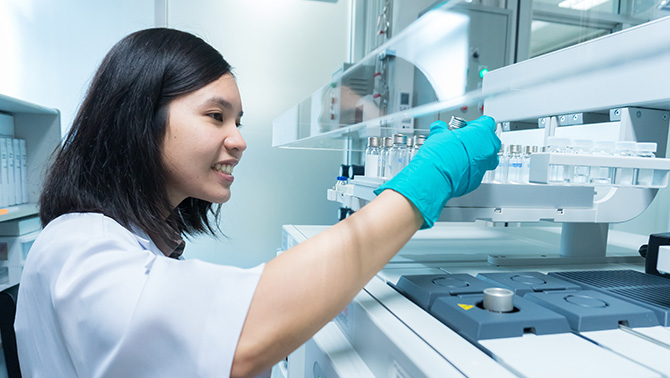 Related Products & Solutions
Experimental fluid level sensors
Enable monitoring of fluid levels without direct contact
By applying Geomatec's capacitive proximity sensors, it is possible to measure fluid-level data from outside the container, without direct contact. Further, by transmitting the measured data, it is possible to achieve remote monitoring.
As there is no direct contact with the fluid, these sensors are perfect for scientific experiments that are vulnerable to impurities or for checking water in biological tanks.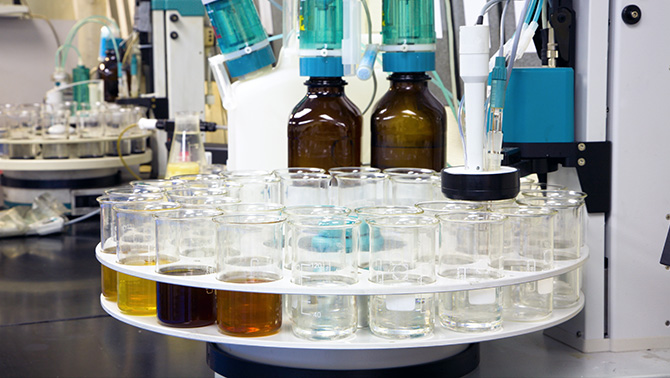 Related Products & Solutions
There are even more uses for thin-film technology, beyond the above
Unpublished and undisclosed information exists beyond the above. Uses for Geomatec's thin-film technology continue to expand.
In order to realize your ideas, please feel free to contact us for advice.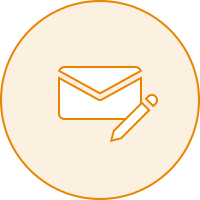 Contact Us