Public Spaces & Transportation Infrastructure
Supporting a society that offers daily comfort, safety, and convenience
Thin-film technology contributes to the realization of a comfortable, safe, and convenient society
With the goal of safe, reliable, and comfortable community building, public spaces and transportation infrastructure continue to evolve, whether in terms of daily lifestyle or tourist demand. As reflected in our corporate philosophy, creating a rich, vibrant future through fusion of the earth, humanity, and technology, Geomatec's high-performance thin-film technology has many applications for institutions and facilities, including the traffic signals and surveillance cameras that contribute to community safety and peace of mind, digital signage that offers increased convenience, and next-generation solar cells that benefit the environment. Our goal is no less than consideration of the environment and the development of a society where all can live in comfort.
Road & Traffic facilities
Signal indicators
Prevent snow from accumulating on signal indicators, preserving safe flow of traffic in snowy regions
During winter in snowy regions, obstruction of signal indicators and display lamps due to snow and frost can make it difficult so see the color of blinking signal lights, interfering with normal operation. As adoption of LED lamps increases, issues with accumulation of frost and snow on the lamps have proved a challenge, due to the fact that they generate less heat than traditional filament lamps.
By applying Geomatec's transparent heaters to signal indicators and lamps, it is possible to prevent accumulation of snow or frost on the lamps during times of snowfall, contributing to safe traffic flow along roads and railroad tracks.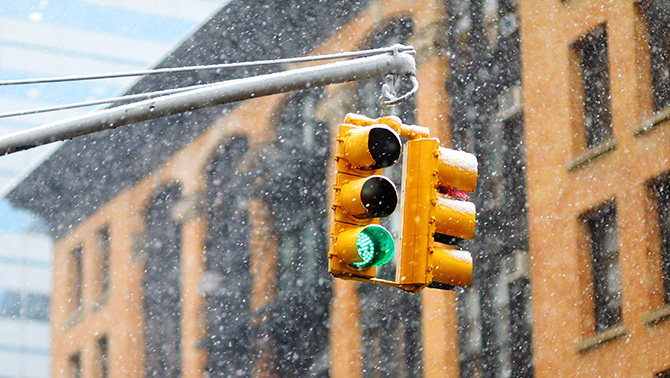 Related Products & Solutions
Road guidance system
Making it easier to stay on the road in regions of high snowfall
When your surroundings are covered in pure white snow and frost, it becomes impossible to determine where roads begin and end... when that happens, visual guidance systems that illuminate the edges and contours of roads provide peace of mind. By applying Geomatec's transparent heaters to the light sources of these guidance systems, it is possible to protect them from snowfall, ensuring that they will not become buried unseen by snow and frost, thus providing continue safety and peace of mind through roadside guidance.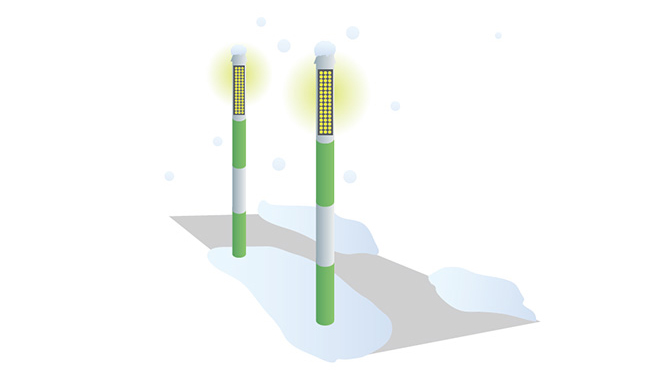 Related Products & Solutions
There are even more uses for thin-film technology, beyond the above
Unpublished and undisclosed information exists beyond the above. Uses for Geomatec's thin-film technology continue to expand.
In order to realize your ideas, please feel free to contact us for advice.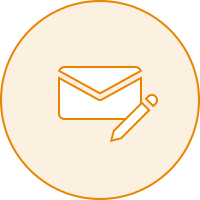 Contact Us