Glass with FLAT ITO Coating
This glass with ITO coating does not require polishing. Useful for purposes such as experiments.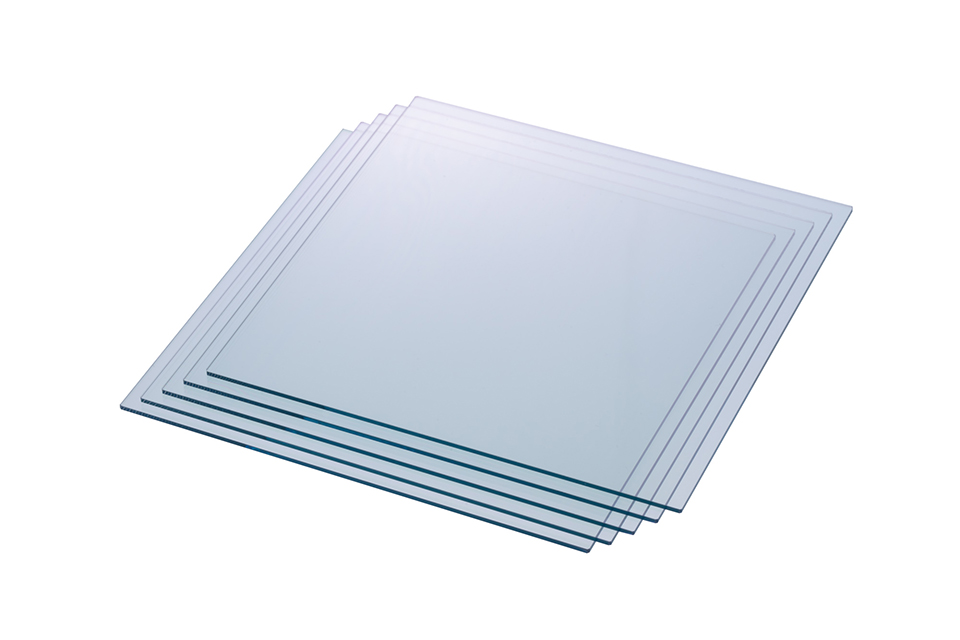 Use cases of product
This product can be widely used for research into various flat panel displays and touch panels.
Material
Alkali-free glass
Specifications and Price
*Click here for details on how to make an order, shipment date and payment method.
*Prices do not include delivery fees. Click here for shipping fees.
Scrollable
Product code
Size
[mm]
Resistance
[Ω/sq]
Thickness
[nm]
Spectral transmittance

*


[%]
Price
(5 sheets in 1 set)
Quantity
(subtotal)
[JPY]
0031
100 × 100 × 0.7t
≦10
150
86≦
¥26,400

(¥

0

)
Fill out the form below after selecting the quantity.
*

Spectral transmittance wavelength: 550 [nm]

*

Handle this product with care to avoid injury, as the edges of the substrate may be sharp.
Contact Form
Terms of Use
These Terms of Use (hereinafter referred to as "these Terms") stipulate the terms of the online store (hereinafter referred to as "the Service") offered to customers on this website by GEOMATEC Co., Ltd. (hereinafter referred to as "the Company"). All customers must follow these Terms when placing orders or making inquiries through the Service.
A purchase agreement for the Service is formed when the Company notifies the Customer that the application they made to the Company for the purchase of goods has been accepted. Ownership of the goods is transferred to the Customer when the Company passes the goods to the delivery company.
The Company may cancel the purchase agreement described in the preceding paragraph without prior notice to the Customer in any of the following cases.

(1)

If the Customer violates these Terms

(2)

If the delivery of goods is not completed due to an unclear delivery address or prolonged absence of the Customer

(3)

Other cases where the Company deems that the relationship of trust between the Company and the Customer has been damaged

We will use the Customer's personal information to respond to their inquiries and questions, and to provide them with information about our services and products.
The Customer's personal information may be used by our contractors within the scope of the Purpose of Use.
The Customer can request disclosure, correction or deletion of their personal information. In such cases, please contact us using the Contact Form.
The Company may not be able to answer some questions from customers.
See the Privacy Policy page of the Company's Basic Policy for information on how we handle personal information.
If the Customer is underage and either conceals this fact or falsely claims to be a legal adult (including by checking the box above), the Company accepts no responsibility other than the protection of personal information provided by the Customer during use of the website.
The Company accepts no responsibility for use of its products in a manner that infringes on other companies' patents. Furthermore, the Company does not guarantee that its products do not infringe on other companies' patents.
Inquiries sent to the Company outside of business days, such as on Saturdays, Sundays, national holidays or during Golden Week or the New Year holidays, will be answered on a subsequent business day.
The Company may revise these Terms without notifying the Customer at any time it is determined necessary. By using the Service after the Company posts the revised Terms on its website, the Customer indicates agreement to the revised Terms.