Announcement regarding co-development of new flow sensors with Mazda Motor Corporation
NewsNovember 7, 2018
Geomatec has teamed with Mazda Motor Corporation (*) to co-develop new flow rate sensors. Please find the details below.
Traditional flow rate sensors are designed for incorporation into pipes and while they employ several detection methods, at a basic level, they can only be applied to pipe-shaped forms.
Our newly developed flow-rate sensor is incorporated directly onto the surface of resin film sheets. It offers a perfect combination of 'thinness' and 'flexibility' that can be fit to any shape without obstruction. No longer restricted to piping alone, the device enables the measure of all flows, regardless of path.
For example, in the case of complex flows that pass through the interior of metal blocks, it has been possible to measure the flow that enters and escapes the path, but not the flow through the complex interior passageways themselves.
With our flow sensor, even the most complex of flow paths can be measured.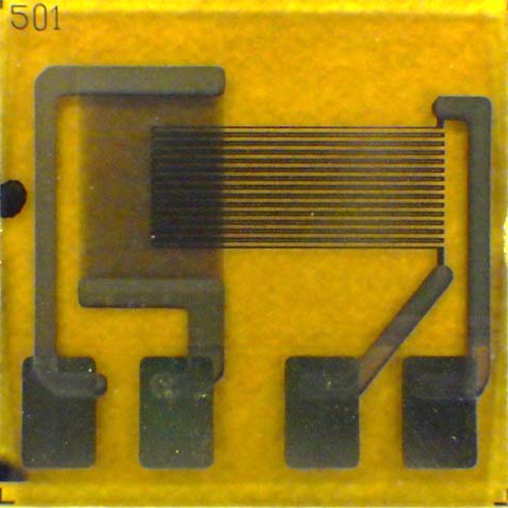 Please note that we already applied for a patent regarding this measurement technique.
* Mazda Motor Corporation
Headquarters: 3-1 Shinchi, Fuchu-cho, Aki-gun, Hiroshima
President & Chief Executive Officer, Director Akira Marumoto
Inquiries
Please feel free to contact us for any further questions.
Contact Us